Hello, Centennial fam! Here's what we were up to in the month of October!
First Week of Snack and Chat
Our first week of Snack and Chat was a complete success. We had initially thought of meeting with students in our offices months ago, with the goal of proactively listening to your fears and hopes, and we are so happy with the outcome! The meetings were simple and casual, but full of meaning. It was wonderful to see what you were up to, what challenges you currently face and to learn about how we can improve your student experience. We are so happy to have met so many new faces, and we encourage every single one of you to come say hi when we are back in December.
Say hello anytime on campus too, of course! 😊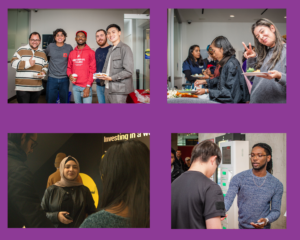 Evaluating our Work
This month, we met with an ex-CCSAI president; one who has influenced so many of our lives as students and board members: Tima Shah. Tima is helping and training us on measuring the impact of the work that we do while serving on the board. During elections, board members often change, and new students are elected. As such, Tima has been helping us identify our strengths – and how we can make an impact with the time that we have. The process of constant evaluation and reflection not only benefits the association, but also aids in providing accountability for the board.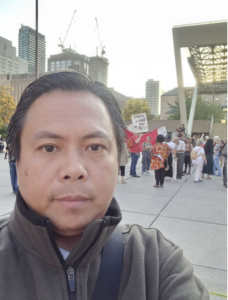 Municipal Advocacy for Better Housing
Our Municipal Advocacy lead and Ashtonbee campus vice-president Javier Jardeleza attended the "NO Demovictions ACT NOW" demonstration at Toronto City Hall. There, the group delivered a petition asking the City to address the irreversible damage being done to the stock of affordable housing through mass demovictions. We understand that students are an essential part of Toronto's vibrance and that many are currently being affected by the housing crisis.
What's coming up?
We will be attending CASA's Advocacy Week from Nov. 20-2

4 to meet with the members of parliament and senators to put forth our student concerns and issues.

Networking Night is happening on November 23

at the Progress Main Events Hall from 7:00 PM to 9:00 PM. Get your headshots, network and build professional relationships. Register

here

.

Join us for the Elections Information Session on November 24

and learn more about the election process, roles of CCSAI Board of Directors and opportunities that come along with joining the CCSAI Board. Learn more

here

.

We are celebrating Diwali – the festival of lights on November 17 at the Progress Main Events Hall. Stay tuned on our Instagram page to learn more.