The Progress Student Centre and Athletic & Wellness Centre buildings will be closed for a Community Emergency Exercise on Thursday, September 28, 2023, and reopen on Friday, September 29, 2023.
Supporting & Empowering Students
Welcome to your student community. We are your Student Association, here to support and empower you on your journey here at Centennial.
Let's rally together, explore and discover!
Your CCSAI Board of Directors were hard at work for you in August
We've got the jobs! Find out where you can work on campus and when to apply
Did you know there are dozens of on-campus jobs you can work at during the school year?
Welcome to Centennial Fall 2023
Engage with the community
Be the first to know about perks, clubs, and events at Centennial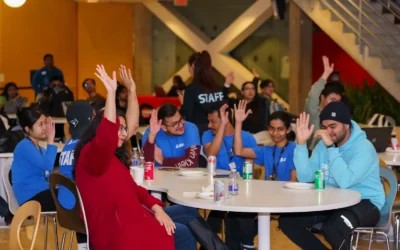 Are you a student at Centennial College looking to make the most of your...
read more